What are protection U-Bolts attached to the climbing wall?
A typical Stainless steel protection U-Bolt is made up of three main components:
The U shape Bolt

A stamped washer

4 Nuts or 2 Nuts.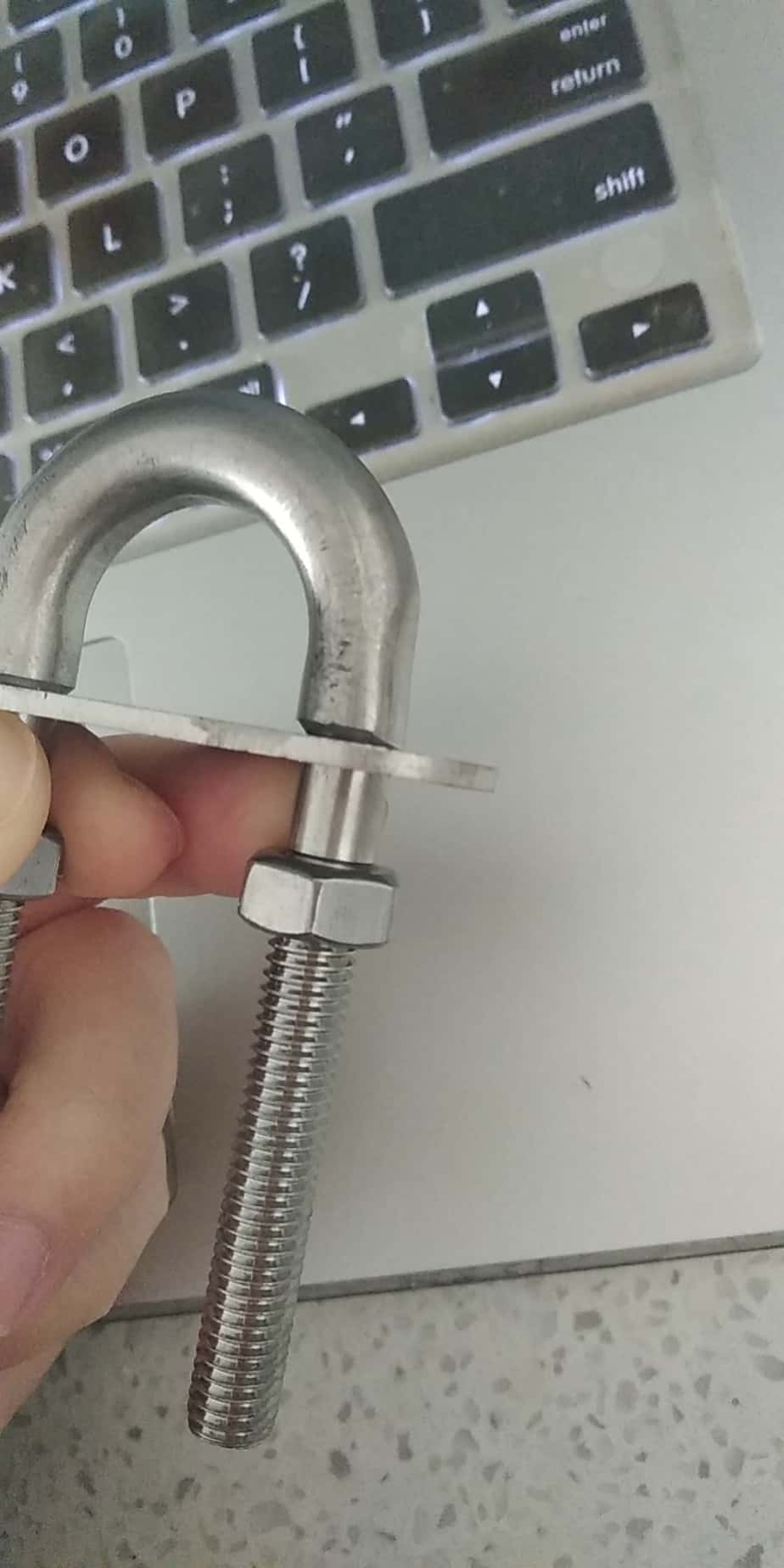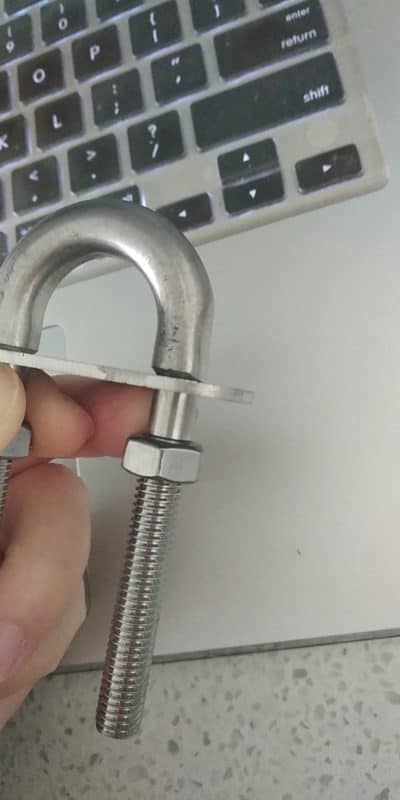 This U-Bolt assembly has passed the below proof load test by third-party tests as feedback from our clients.
Standard: AS 2316.1 Appendix B for a load of 8 kN. The load is required to be tested the at 12.5 degrees from vertical, or in other directions that they may be loaded. Both horizontal and vertical tests are applied. The load is applied gradually and then held for a minimum of 10 seconds. There is no breaking or permanent deformation.
We can find these protection U-Bolts on many climbing walls like below.
What are the benefits of this design?
It keeps the quick link from wearing out.
Equally strong on both vertical walls and roofs.
No edge of the U-Bolt thus can protect the quick line in the best possible way.
It's fixed to the metal construction with not just one but more nuts, 4 nuts or 2 nuts, some of the nuts can loosen and the protection point will still remain safe.